Places: Where The Hearts Are?
Many musicians have concepts that recur in their songs and many albums are renowned for their themes. The Beatles often sang about love; Johnny Cash often sang about religion. Coldplay's recent "Ghost Stories" is a break-up album, like many before it, such as Dylan's "Blood on the Tracks" or Springsteen's "Tunnel of Love."
Fans' interpretation of lyrics may, of course, veer widely from what songwriters intend, but it occurs to me that I associate much of Johnny Marr's music with places, travel and time.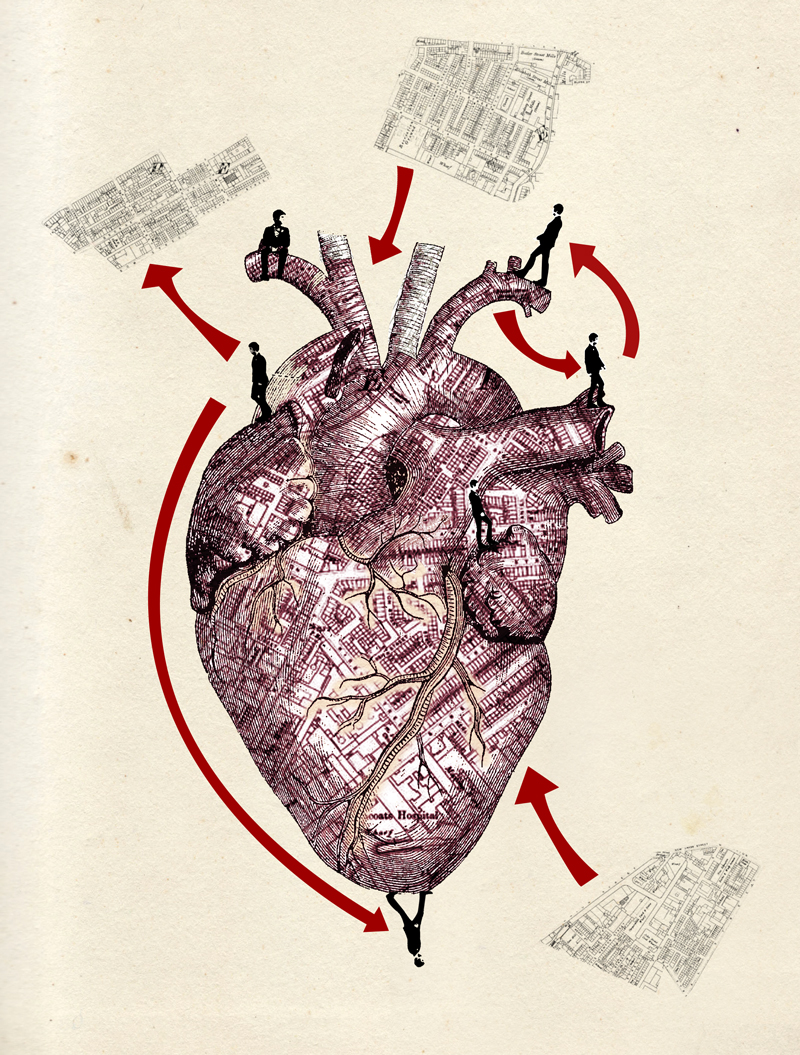 I grew up on the outskirts of Manchester, and The Smiths exploded on the music scene when I was leaving secondary school and starting at sixth form college in Rusholme. I'll admit to the sacrilege of not being impressed by the band at first - largely taking the view that the lead singer was a melancholic, yodelling weirdo. However, two years later, at my northern university, I was converted, relished their releases, then was distressed when they split up.
Looking back, as well as the infectious guitar lines and singalong choruses, it was an empathy with the locations in The Smiths' songs that played a part in my affection. Suddenly thrust into life among students from places such as Bournemouth, Leicester and Essex, I listened to songs that depicted my home territory: "Oh Manchester, so much to answer for." There were lines saying "belligerent ghouls run Manchester schools." There were songs about The Moors Murderers, and about stealing lead from The Holy Name Church on Oxford Road. These were places I knew, and even if they were unflattering descriptions, you can feel a weird, inverted pride about criticism of somewhere if you've actually lived there!
Those Smiths' songs, rather like "Dirty Old Town", evoke mental images of grey, browny- red buildings and rooftops, like the old mill with "The Hotspur Press, Percy Brothers" sign that I still see every time the train approaches Piccadilly. The references to "cemetery gates," "the rain falls hard on a humdrum town" or a "darkened underpass" are indisputably Mancunian images for me. An interesting link: "Dirty Old Town" by Ewan MacColl, is about Salford, yet many associate it (via The Dubliners and The Pogues) with Dublin. John Maher is of Irish stock, with his family coming from County Kildare, though everyone knows him as Mancunian Johnny Marr.
I've grown older and moved on, now living even further north. Johnny Marr has grown older and taken his guitars to many different places, with his own songwriting taking shape. I still feel that place is important to him, though not necessarily in exactly the same way.
On the "Boomslang" album, Johnny wrote "new squares across the skyline" in "Something to Shout About", making me think of changing urban landscapes. In "Long Gone" he mused: "where does all the time go, looking out the window", perhaps implying an increased awareness of seeing different places or seeing change (over time) in a familiar place. That he was in a new place, physically or metaphorically, is emphasised by lyrics about getting on trains and that "you can walk right back where you started," although of course not everything would be the same there.
"The Messenger" continued in a similar vein several years later. Lots of that album's lyrics seem to focus on returning home after being away. Manchester isn't my physical home any more, but I feel uplifted and nostalgic whenever I get back there. Touring musicians like Johnny must feel relief at getting home following long periods on the road.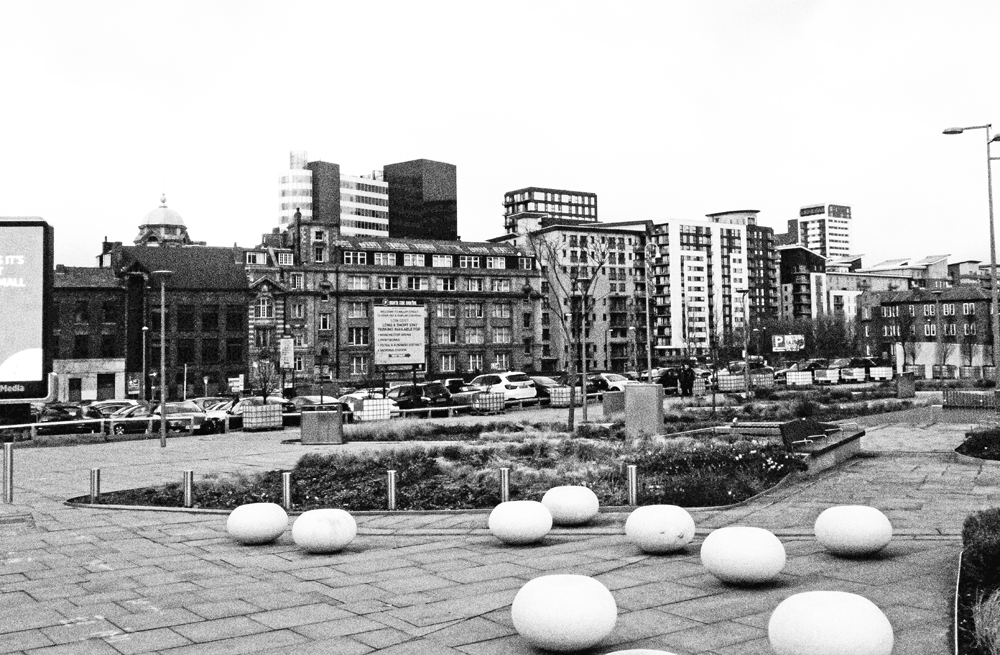 In "New Town Velocity" he wrote "left home a mystery." In "Lockdown" he reflected "home is a city". In "European Me" there is the question "have we still got a place to go?" All these lyrics suggest to me that he is all-too- aware of the transitory nature of the on-the- road nature of his profession, and maybe is increasingly aware (like all of us) of his own mortality.
Intriguingly, that "melancholic, yodelling weirdo" I mentioned earlier wrote a song about having Irish blood but an English heart. In "The Right Thing Right" Johnny (who has reason to share exactly those Anglo-Irish sentiments) reflected on another geographical shift: "my head's in the south now; my heart's in the north now." Is it inevitable for someone with immigrant parents to muse over division? Or are coming to terms with internal differences, and the need for compromise, typical experiences for all of us as we mature?
"Playland" is Johnny Marr's most recent album. During its publicity push, he was interviewed in Manchester's Central Library, a stone's throw from Albert Square - home of a pub I frequented in my youth. His "we get the past back" line from "European Me" seemed even more apposite.
Urban descriptions and travel references abound in "Playland." He mentions "the space in the cities" and being "at home in a hole in the ground." When writing about people, he still does it via links to places: "marching into towns and communities, tearing up all of this land."
In October 2014, at his excellent Newcastle gig,on the front row I sang along: "you know all my past is blurred" during "Dynamo." Yet I don't think it's really the case. There's another line in the same song that, to me, encapsulates how Marr (and any good songwriter, for that matter) presents pictures of places and times to listeners: "you made a place for me in you."
It'll be great to see which places we find in him when we hear the next album.