A Johnny Marr Fanzine
DYNAMIC is the first and only publication dedicated entirely to Johnny Marr and his fandom, released digitally on a semi-regular basis.

Each lengthy issue features high quality articles covering various facets of Johnny's work and personality, live reviews, photography (including exclusive and previously unseen images), fan art and even interviews. In addition to working with Johnny himself, we've worked with many professional photographers, and talented writers both professional and hobbyist.
As well as the digital edition that is freely available online, we also produce a special one-off print edition of each issue for Johnny, as a special memento.
In honour of
Set The Boy Free
's release, and to accompany our recent
special print editions
produced in association with Penguin Random House and Rough Trade, we're pleased to announce a new mini-edition of DYNAMIC to celebrate Johnny's fantastic book while we're taking a short hiatus from our regular issues.
Read the special edition now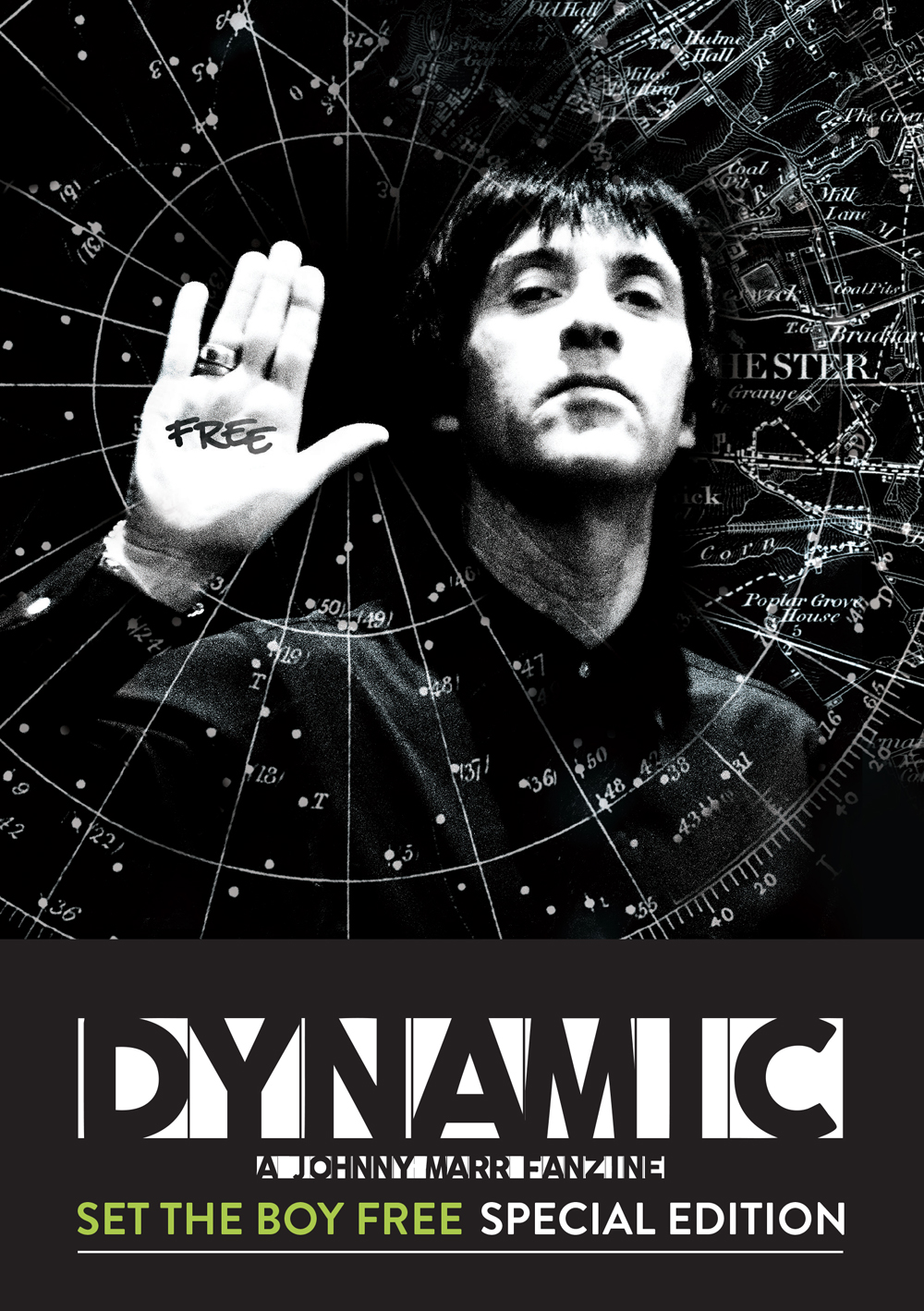 Read on issuu.com | Read as PDF
Our eternal thanks as always goes out to our generous and enthusiastic team of writers, artists and photographers. We hope you enjoy the special edition, and stay tuned for DYNAMIC's return later in 2017!
– The Dynamic Duo, aka Aly & Ory
If you have something in mind for a potential article/feature, or even if you just know you want to write and are eager to brainstorm with us, please send us an e-mail at
admin@johnnymarrvellous.com
so that we can chat about your ideas.
For ideas as to what sort of pieces we're looking for, the contents of our existing issues should steer you in the right direction. If you're able to send us a sample of your written work (eg. previously written articles, blogs, etc.) with your e-mail, that would be very helpful.
While we appreciate your enthusiasm, please do not send in fully-written articles before talking to us about your idea. We would hate for you to go to all that trouble and then not be able to use your piece for one reason or another.
Many thanks in advance, and stay tuned for further updates!

DYNAMIC is on Facebook!
Follow our official Facebook page for all the latest updates on our progress, Dynamic-related projects and photoshoot sneak peeks.
DYNAMIC is part of the JohnnyMarrvellous.com network and is produced by Aly Stevenson and Ory Englander.
We would like to extend our utmost gratitude to all of our talented contributors for all their hard work and enthusiasm, and of course also to Johnny Marr for his inspiration and support.